LISTEN ON ITUNES
LISTEN ON SPOTIFY
LISTEN ON GOOGLE PLAY
Raise your hand if you gave Rachel Dolezal a hard time.
I'll go first and admit that her story confused the heck out of me.
If you're not familiar, let me bring you up to speed. Rachel, a caucasian woman, became infamous approximately seven years ago when it was discovered that she was living her life as a black woman.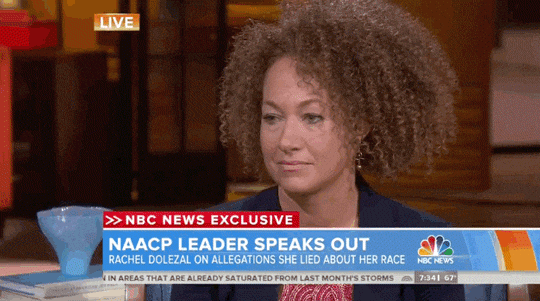 Netflix has a documentary that goes into detail about her life. And shares how her parents adopted black children, one of which Rachael took in as her son. Her story is complicated.
But I digress.
The point that I'm making is right or wrong. Rachel felt she had her reasons for code-switching, and if we're being honest, we code-switch a lot in our businesses, especially as coaches and healers. We show up on social media one way and switch up in person. It's no wonder that we attract clients that aren't 100% aligned.
This is why in this episode of The Empowered Coach Podcast, I'm sharing why you need to Move Beyond Client Avatars To Perfectly Aligned Client If you want to scale beyond six figures – and live in your truth.
You can listen to the full episode here.
If you're looking for just the highlights, keep reading:
Why expanding beyond a client avatar is crucial for growing your coaching business beyond six-figures
Don't get me wrong, figuring out your client avatar is the foundation of your business. Without it, your marketing messages and advertising efforts won't go anywhere.
But scaling beyond six- figures into high-value coaching offers will require a deeper level of understanding. Your targeting has to be precise, and as an Empowered Coach or Healer, you need clients that match your vibe.
Now, that saying has become "watered down" in the last few years, so let me explain – Your perfectly aligned clients are the ones that, if you had to choose, you could work with clients like them and never get tired.
Sounds good, right. So let's discuss the four-step framework for expanding your client avatar.
The first thing we need to do is a brain dump. What are all of the things that brought you joy when working with those types of clients?
Now it's time to think deeply about how those perfectly aligned clients answered know that you were the Coach, Healer, or Energy worker that they needed.
What happens if you have multiple client avatars?
I was hoping that you asked me that!
If you have multiple avatars, I want you to look at them and compare them against your perfectly aligned clients, and you will see that they are the same person at different points in her journey.
You see, this is where so many coaches who want to create high-ticket offers get lost. Attempting to sell high-ticket offers to clients that aren't ready is not the move – I talk more about this week's episode.
If you want to know how to use your perfectly aligned client profile to move to six figures and beyond, I have a secret for you.
Take the What Type of Coach Are You Quiz
Head over to this week's episode, where I share how you can work to grow your coaching offers past the $100k mark.
Also included in this week's episode is:
How to create a community that is just as valuable as your high ticket offer.
The mindset shift will change how you think about your coaching offers – forever!
Insight to creating a multi-level coaching practice.
LISTEN ON ITUNES
LISTEN ON SPOTIFY
LISTEN ON GOOGLE PLAY