LISTEN ON ITUNES
LISTEN ON SPOTIFY
LISTEN ON GOOGLE PLAY
Do you want to know how I tapped into my Big Profit Energy ™ not once but twice? First, as a multiple six-figure sales funnel strategist and now as the founder of SELFmade Success System®. 
My secret is in creating a High-Value Offer that positions me as the expert my perfectly-aligned clients have been looking for.
In episode six of The Empowered Coach podcast, I break down the steps to creating a high-value coaching offer.
I see so many coaches who have a high price point (I ain't mad) but the client experience and the transformation aren't there which is a no-no.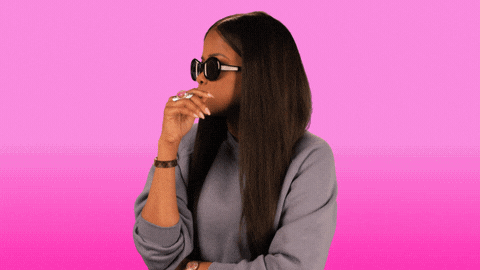 To create a high-value coaching offer, you need the following:
Positioning as an Empowered Coach/ expert in your niche
Soul aligned targeting
A deep understanding of your client's FULL journey
A clear understanding of where your signature offer meets her need
Mastery of human design – because every client has mindset blocks that they will be dealing with
A guided framework
Does all of that sound good? – If so, let's get to it!
Building Credibility
The first ingredient in a high-value coaching offer is YOU – The Empowered Coach ™. As an Empowered Coach ™, you only operate in your zone of genius -boldly and unapologetically.¨ No more trying to be, do, and follow some cookie-cutter idea of what your brand's voice and style should be. In Episode 5 of the podcast, I talked about this in detail (click here to listen).
To learn what your zone of genius is take the What Type Of Coach Are You quiz.
Soul-Aligned Targeting – because the basic ideal client/customer avatar ain't it
Once you are clearly aligned with your zone of genius it's time to focus on your perfectly-aligned client. Targeting clients this way goes beyond the basic avatar and demographics. We want to understand her joy and pain. If you've taken the What Type of Coach Are You Quiz – I give you a list of both your pain points and your ideal coaching practice. Ask yourself can you do something similar that gets to the core desires of your client? Not sure how to get started?
Let me help you – Click here to learn more about SELFmade Success System®.
Understanding Your Client's Journey
Okay, in this episode, I really break this down for y'all but here are a few of the highlights if you haven't listened to the episode yet. Your perfectly aligned client will evolve; therefore, you never have to worry about becoming boxed in by a High-Value Value Coaching Offer. The purpose of your initial offer is to pull her into your orbit, get results, and level up to another transformational program. #newlevels
This isn't the same as throwing ten offers out there and hoping one will stick. Once the client is IN your funnel, you move her along to your additional offers.
Where Are You Going To Meet Her?
What part of her journey do you enter the picture? Is she launching, growing, or scaling in business? Has she just started her healing work, or is she new to this? Here's is key:
Your perfectly aligned client's journey + the ONE problem she's facing in her current season + your zone of genius = Your High-Value Coaching Offer.
Dealing With Self-Limiting Beliefs and Transformation Expectations
Mastery of human design is non-negotiable for the coaches that train with me in the SELFmade Success System®. We all come with baggage!
For example, a multiple six-figure coach has to overcome his/her current belief print before they can become a seven-figure coach so bypassing the mindset work isn't going to cut in when you're talking about helping your client transform.
Next is your guided framework – On the podcast, I share why trying to avoid either one of these is a recipe for a headache because your clients will struggle to get results
These six elements are the secrets to a High-Value Offer. Make sure you listen to the episode because I share a few more gems like what is a multi-leveling coaching practice?
LISTEN ON ITUNES
LISTEN ON SPOTIFY
LISTEN ON GOOGLE PLAY